NEW! Please check out my
new Star Trek parody site:
randomplots.00trek.com.


Star Trek:
The Original Series
The Next Generation
Deep Space 9
Voyager
Babylon 5/Crusade
Battlestar Galactica
Buck Rogers
Buffy, the Vampire Slayer
Hercules/Xena
Star Wars
The X-Files
Geographical List
Chronological List
---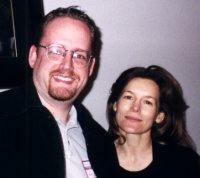 If you want to see pictures I took at previous conventions,
click here
.
---
Please sign the Guest Book.
(View Guest Book)
Be sure to visit the Links Page.
You can have your very own fan web site like this one--FREE!
Get 20 meg of web space, yourname.fanspace.com, unlimited free e-mail at your domain and more!
Click here to sign up with FanSpace.com.